It is critical that any clinical trial starts with a feasibility study that accurately maps the opportunities and challenges for the successful recruitment of study participants. At Clinexa, we partner with our investigator site network to ensure that a detailed feasibility assessment is performed for each clinical trial.
We also utilize a variety of sources of information and insights such as health statistics reports, patient groups, industry reports and publications, Key Opinion Leaders (KOLs), Investigator recruitment records, etc. At Clinexa, we ensure that the team understands the unique needs of a clinical trial and the sponsor and works towards the best mix of clinical investigator sites for the success of the study.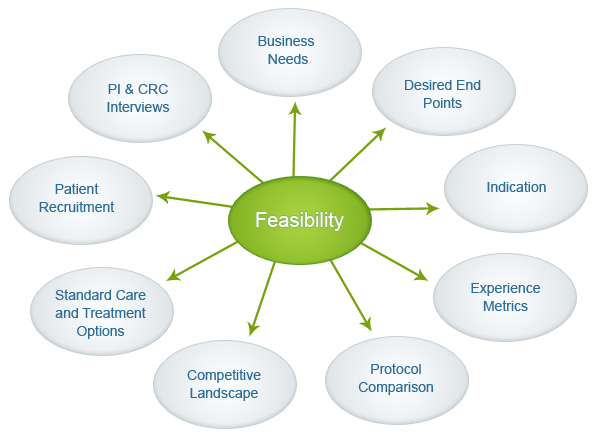 Site Selection, Qualification and Audit
Selecting the most valuable sites for a clinical study is one of the most critical steps in the success of the project. At Clinexa we utilize smart metrics to ensure that at any given point of time, a clinical study and investigator sites are matched for maximum productivity. From Phase I – IV clinical studies and non-industry sponsored clinical studies, Clinexa partners with experienced and competent sites to conduct clinical studies ensuring the highest quality and delivery metrics. We also run a continuous program of bringing up new clinical investigator sites in multiple therapeutic areas. At Clinexa, we engages Key Opinion Leaders (KOLs), general practitioners, specialist physicians, and non-physician investigators for laboratory clinical studies.
On behalf of the sponsor, we conduct site qualification visits as well as formal site audits when required. Clinexa has expertise in auditing and selecting Phase I sites, bioanalytical laboratories, clinical laboratories, technology providers, and other vendors needed for successful conduct of studies.